What Federal Contractors May Expect For The Remainder of FY 2022
No one would have ever predicted it a year ago or did predict that the OFCCP and the EEOC (see last week's WIR) would actually go backwards and perform below the level of the Trump Administration. Surprisingly, and despite a highly enthusiastic start a year ago promising a bright new direction in civil rights enforcement during the Biden Administration, sadly it has not been so. The performance metrics just are not there and are still trending down.
The one bright spot in OFCCP's enforcement statistics are individual Complaints, which the Carter Administration and succeeding OFCCP Administrations had tried to escape. OFCCP's policy for over 30 years has been to shunt individual Complaints wherever possible to the EEOC to keep OFCCP focused on systemic discrimination investigations and prosecutions and to not get bogged down in individual claims.
In FY 2021, OFCCP investigated 114 Complaints–up from 83 Complaints in FY 2020–tying the Trump Administration's FY 2018 Complaint investigation performance. And, in the first quarter of FY 2022 (October, November and December 2021), OFCCP flexed up to investigating 32 Complaints which annualizes to approximately 128 Complaint investigations for FY 2022. Backpay recoveries in that first quarter of FY 2022 inched up to $18,709 (annualizing to almost $80,000 for the full FY 2022 year, almost 20% more than FY 2021's $57,746 (Fifty-Seven Thousand, Seven Hundred Forty-Six Dollars) but nowhere near the Trump Administration's $744,792 backpay collections for Complaints it investigated and resolved in FY 2018. Nonetheless, the numbers are so small, it is difficult to take solace in the year-over-year improvement in one very small metric of minor significance to OFCCP's employment systems mission.
Read further for the broader picture depicting an agency which is obviously struggling to get its rhythm and is hitting new lows of performance in the fifty+ year history of the agency…
Supply & Service Industry OFCCP Compliance Evaluations

Supply and Service Compliance Evaluations

 
FY 2022 Q1
FY 2021
FY 2020
FY 2019
FY 2018
Scheduled*
165
1,261
1,538
1,042
785
Completed*
219 (-22%)
Annualized
1,125
(-15%)
1,318
1,331
713
At its current pace (of 219 completed audits in the First Quarter FY 2022), OFCCP will be hard-pressed to complete even 1,000 Compliance Reviews for the full year FY 2022 (219 x 4 = only 876 audits, annualized). And its FY 2021 audit completion results were already down 15% from the last full year of the Trump Administration, even though almost one-third of FY 2021 (11 days short of four months) were Trump Administration results reporting at a much higher rate than the back end of FY 2021 which the Biden OFCCP drove. (In Presidential transition years, the incoming President's inauguration occurs (on January 20th), 11 days before the end of the fourth month of the pending federal Fiscal Year (which began the prior October 1. So, the outgoing and incoming President share a Fiscal Year 1/3rd and 2/3rds).
This is of special concern since many of OFCCP's 219 Supply and Service industry Compliance Reviews in the First Quarter FY 2022 were mini audits known as "Focused Reviews," an invention of the Trump OFCCP. Full unabridged OFCCP Compliance Reviews, upon which OFCCP had previously made a name for itself as an aggressive enforcement agency, take more time for OFCCP to complete than the very limited in scope Focused Reviews which the Biden OFCCP quickly banished. (The Biden OFCCP inherited these "mini-audits" and found that out of the first five hundred Focused Reviews which OFCCP had completed, no discrimination and only two technical affirmative action plan paperwork violations were found).
If OFCCP were to complete only 900ish Compliance Reviews, OFCCP's productivity, rivaling the low audit years of the Trump Administration, would fall to about two audits per FTE (Full Time Equivalent) OFCCP employee. Even when OFCCP was conducting Compliance Reviews with a lengthy onsite component (until 1996) as part of each and every Compliance Review and coming on-site with 3-4 Compliance Officers for 3-5 days, the agency could complete the average Compliance Review in 160 hours of OFCCP time. The average Compliance Officer working a full-time clock of 2080 hours annually typically completed twelve full Compliance Reviews per year. Do the math. On an FTE basis, OFCCP historically completed about 7-8 Compliance Reviews per employee. Things then changed in second term Obama OFCCP as the Obama OFCCP Director Pat Shiu ushered in the era of "Deep Dredge/Go Slow" audits. These audits almost halved, within a few years, the first term Obama OFCCP average of 5 to 5 1/2 audits per FTE. OFCCP's audit completion rate has now slipped in the range of 75% since the Clinton Administration and 45% of the first term Obama FTE average for audits, even as backpay collections also simultaneously ratcheted down. It now takes almost 7-8 OFCCPers to do the work that two OFCCPers used to accomplish.
Construction Industry OFCCP Compliance Evaluation

Construction Compliance Evaluations

 
FY
2022 Q1
FY
2021
FY
2020
FY
2019
FY
2018
Scheduled*
0
117
0
1
43
Completed*
3
(-89% annualized)
111
2
12
99
OFCCP has had a very rough six years in the construction arena since (a) an April 6, 2020 USDOL Inspector General Report blasted the Obama and Trump OFCCPs concluding that they "did not adequately enforce EEO requirements on federal construction contracts" and (b) a federal Court found (also coincidentally on an April 6) but in April of 2018 that OFCCP had intentionally and routinely violated the Fourth Amendment rights of construction contractors in their selection for audit, as we previously reported here.
After the Trump OFCCP took these two setbacks to heart, the agency then embarked on a multi-year reassessment and re-building of its selection-for-construction-audit protocols. Hence OFCCP scheduled only forty-three construction industry audits after the court's mid-fiscal year 2018 decision, scheduled only one construction audit in FY 2019, and none in FY 2020. (The Trump OFCCP spent two years getting its backfield in order, just in time for the arrival of the Biden OFCCP).
In FY 2021, the Biden OFCCP then emerged from OFCCP's self-imposed construction industry seclusion, and building upon the Trump OFCCP's new audit selection protocols, the OFCCP promptly scheduled 200 construction reviews as we previously reported here. However, these inaugural construction audits were a revitalization of the most abbreviated form of audit OFCCP has ever concocted known as a "Compliance Check." The Bush OFCCP (the son, #43) had abandoned use of this form of audit since it was only a record-keeping review…a "quick touch and go" not designed to find unlawful discrimination or probe a contractor's employment systems. The Bush OFCCP thought Compliance Checks lacked sufficient "ROI" (Return on Investment).
So, with this timid "toes-only-in the water" approach to coming out of its self-imposed isolation from construction audits, OFCCP has now completed only a little over half of these simple short-form audits. It is also surprising that OFCCP started none of them in the First Quarter of FY 2022 across over 30 OFCCP District Offices nationwide. While it was baffling to contractors that the Biden OFCCP reactivated the Compliance Check tool which the Bush, Obama and Trump administrations thought to be too poor a tool to use, the slow completion of these two hundred very simple forms of audit which OFCCP scheduled in September 2020 is even more baffling. OFCCP's construction audit program, which has been heavily criticized since the Obama Administration is obviously still looking to find its legs despite promises from the Obama and Trump Administrations and now by the Biden Administration to ramp up its enforcement efforts into a credible program.
Discrimination Cases Completed
Discrimination Cases Completed
(Compliance Evaluations and Complaint Investigations)

 
FY
2022 Q1
FY
2021
FY
2020
FY
2019
FY
2018
Discrimination Cases
3
43
71
92
58
Pay Discrimination Cases
1
18
25
33
18
 
1 (-88%) annualized
18 (-28%)
 
 
 
Systemic Pay Discrimination
1 (-88%) annualized
18 (-25%)
24
31
18
Monetary Relief to Class Members
$1,193,709
$26,445,764
$35,608,368
$40,569,816
$16,424,900
OFCCP's last year's backpay collection numbers speak for themselves and do not look promising (from OFCCP's perspective), as they continue to stair-step down… now in giant steps. This is turning out to be the best of times for federal contractors: few audits and even fewer backpay collections. And pay discrimination backpay collections, which have never amounted to much at OFCCP (or the EEOC), have now cratered at OFCCP. OFCCP's pay discrimination backpay collections are down 25% in the first audit year the Trump and Biden Administration shared (FY 2021) and down 88% (annualized) through the First Quarter of FY 2022 (Oct, Nov, and Dec 2021) after the Biden OFCCP had been in office for 10, 11 and 12 months, respectively.
Complaints Investigated

Complaints Investigated

 
FY
2022 Q1
FY
2021
FY
2020
FY
2019
FY
2018
Investigated
32 (+12%)
annualized
114 (=37%)
83
89
114
Monetary Relief

$18,709
(+30%) annualized

$57,746
(+5%)

$54,929
$132,562
$744,792
Complainants with Monetary Relief
2 (+100%) annualized
4
4
5
10
This is the one bright spot with which we led this Blog, above, before the dismal audit and backpay numbers forced us to write about…well, dismal performance results which could only scorch OFCCP and delight federal contractors. The difficulty with OFCCP's Complaint numbers is that they are so small as to barely be statistically significant and Complaints are not important to OFCCP's strategic, unique, and special mission, at any rate.
Compare the multi-hundreds of millions of dollars the EEOC routinely collects from (what the EEOC calls) "Charge" investigations, even in a down year as the EEOC has also had during President Biden's first year in office. Jimmy Carter had it right: turn individual Charges over to the EEOC (other than VEVRAA Complaints for which the EEOC has no jurisdiction) and let the professional Charge investigators at the EEOC handle the race, sex, ethnic and disability Charges (except in the statistically very rare case in which the EEOC lacks concurrent jurisdiction over the Complaint a complaining party files with OFCCP).
So, What Do the Biden OFCCP's First Year Performance Numbers Mean for Contractors for the Rest of FY 2022?
No OFCCP Director would be happy about, or even satisfied with, the disappointing performance results of this first year of the Biden OFCCP, let alone the current OFCCP Director Jenny Yang. While Chair of the EEOC during the last years of the Obama Administration, Chair Yang drove the
Commission to record performance levels and handed over a well-performing agency to the Trump Administration.
But Sir Isaac Newton had it right in his first law of motion:
"An object at rest stays at rest and an object in motion stays in motion with the same speed and in the same direction unless acted upon by an unbalanced force." (By "unbalanced" force, Sir Newton meant that there was a force pushing in one direction without a countervailing force pushing in the exactly opposite direction causing equilibrium).
It has only been one year of the Biden Administration. There is plenty of time yet for Director Yang to "right the ship." But when you hit rock bottom, all you can do is get up…and go up. But it is going to take a sober "war council" to sit down within OFCCP and objectively identify everything that slows or stops successful performance within the agency. Performance results do not happen on their own. You need an unbalanced force. And at OFCCP, it usually takes 4-6 months to harvest results from carefully planted seeds. Nothing changes until something changes to force a different result…by creating an unbalanced force which breaks the status quo equilibrium. THE TIME TO ACT IS NOW. FY 2022 is already four months gone and OFCCP is at risk of losing another year of credible and laudable performance.
Prescription for Resurrection: OFCCP needs to immediately develop and install a new Game Plan (title it "Resurrection") focusing on
Efficiency,
Performance (with goals and timetables),
Managerial accountability (with rewards and sanctions),
Excellence in every task at every desk on every day, and
Re-dedication to mission
Certainly, the unusual experience and challenges of the COVID-19 Pandemic have driven a lot of these unsatisfactory results, and as we have seen, the OFCCP is busy preparing for the AAP Verification Initiative processes. The results of that process, and determining if all federal Government contractors do, in fact, have AAPs in place (as well as the subcontractors also responsible for completing AAPs), will have far-reaching effects on the future selection of contractors in the compliance evaluation process. Despite the numbers above, reported directly by the OFCCP themselves, contractors should never sit comfortably and assume "they are in good shape," because one never knows when the other shoe will drop!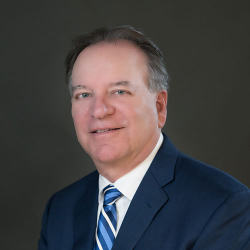 Latest posts by John C. Fox
(see all)