The Arizona ILG (AZilg) proudly announced that it had selected Candee J. Chambers, SPHR, SHRM-SCP, Sr. CAAP, and currently VP Compliance & Partnerships at DirectEmployers, to be the fourth recipient of the annual John A. Garza Lifetime Achievement Award (JAG Award). The award is named after John A. Garza, a longtime leader in the Affirmative Action community and an early advocate of compliance training for Government contractors.
"This is quite an honor! John Garza has made amazing contributions to the compliance community over the years and I feel very humbled to have won this lifetime achievement award," said Chambers.
Previous recipients of the award were John A. Garza, Jose Franco, former Director of the OFCCP Phoenix District Office and later a respected AAP consultant known as "The EEO Doctor", and Gail S. Weidman, MM/MHR, SPHR, SHRM-SCP, Principal HR Compliance Specialist EEO/AA of Medtronic and formerly of Boeing and currently the Chairwoman of the AZilg.
"We are so proud that the AZilg chose Candee for this prestigious award and recognized her as one of the leading OFCCP Compliance advisers in the country," said Bill Warren, DirectEmployers' Executive Director.
The AZilg sponsors the John A. Garza Lifetime Achievement Award and acknowledges significant past and present Equal Employment Opportunity/Affirmative Action and Diversity accomplishments and continuing contributions by an exceptional HR practitioner in the field of EEO/AA/Diversity. The AZilg established the award in honor of John A. Garza, President of JAG Specialties, LLC. Mr. Garza's dedication to the principles of equal employment opportunity, affirmative action and diversity span almost four decades. John has been a member of the AZilg since 1975 and has served as its Recording Secretary, Treasurer, Vice President, Past President and President since 1999.
The AZilg will honor Candee and present her with the JAG Award at the AZilg's 41st Annual Conference scheduled to be held on November 10 & 11, 2016 at the Black Canyon Conference Center in Phoenix.
NOTE: The AZilg will also hold a memoriam for Jose Franco who unexpectedly passed away shortly after Candee and I saw him at the AAAED conference in Northern Virginia in June. John Garza and I will remember Jose's legacy along with others at the AZilg's November conference.
I invite DirectEmployers' Members to register to attend the AZilg November conference. Here's how: https://www.azilg.org/conference.
Save
Save
Save
Save
Save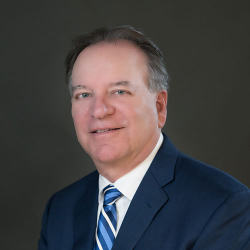 Latest posts by John C. Fox
(see all)