The OFCCP Week in Review (WIR) is a simple, fast and direct summary of relevant happenings in the OFCCP regulatory environment, authored by experts John C. Fox, Candee Chambers and Jennifer Polcer. In today's edition, they discuss:
Tuesday, May 15, 2018: OFCCP Requested $91 Million for FY 2019
The Congressional Budget Justification for OFCCP's proposed FY 2019 budget (FY 2019 begins October 1, 2018 at the conclusion of FY 2018) of $91,100,000 includes a budget reduction of almost 13% which in turn forces a staffing reduction from 525 to 450 full-time employees.  Now the House and Senate Appropriations Committees will publish in coming months their proposals. However, expect Democrats to attempt to delay the FY 2019 budget until AFTER the November elections since an upset in Republican control of The House of Representatives would mean significant changes to budget deliberations.
Requested funds to provide:
Compliance Evaluations. OFCCP has proposed streamlined, high-impact systemic compliance evaluations with a focus on large federal and federally-assisted "Mega Construction Projects." These are construction projects of $25M, or more, and lasting longer than a year.
OFCCP expects at least 60% of construction compliance evaluations to be from general contractors and subcontractors on Mega Construction Projects, down almost 10% from the record 79% reported in FY 2017, which is almost double OFCCP's FY 2017 target.
OFCCP anticipates 35% of its discrimination conciliation agreements to address systemic pay discrimination by prioritizing review of pay-related employment practices. This is down 5% from the 40% OFCCP reported in FY 2017.
OFCCP Assistance. Despite its reduced budget expectation for FY 2019, OFCCP is promising (a) expanded contractor compliance assistance; (b) contractor training and education and (c) contractor recognition programs to highlight best practices related to achieving compliance. OFCCP plans to:
Launch 'Contractor Online Community of Practice' in FY 2018.
Fully deploy the FY 2018 pilot of its regional contractor training program. This training program incentivizes learning and supports voluntary contractor compliance with their mandatory obligations. This program could benefit 1,500 to 3,000 contractors annually.
Invest in Help Desk and customer service management software to aid in call routing, call responses, and tracking and reporting of regional Help Desk calls.

Note: OFCCP recorded more than 3,000 compliance assistance and other stakeholder inquiries in FY 2017.
Launch programs for Best or Model Overall Compliance Program, Best Program for Disability Employment Practices under Section 503, and Best Program for Veterans under VEVRAA.

Awards for "small, medium, large" contractors for each program type.
Best Overall would be granted a one-time exemption from compliance evaluations for up to a five-year period.
Recipients would commit to working with OFCCP to develop and participate in delivering contractor training and education, mentoring their peers on how to achieve their level of success, and providing input into the development of compliance assistance material for a "specific period of time."
Improved Organizational Efficiency and Effectiveness. OFCCP:
Anticipates establishing the initial "Skilled Regional Centers of Excellence" in San Francisco and New York in FY 2019 and FY 2020. These will be staffed with highly skilled and specialized compliance officers to address large, complex and industry specialized compliance evaluations.
Plans to obtain third-party accreditation for its contractor and compliance officer training program from the International Association for Continuing Education and Training (IACET).
Proposed a study in FY 2018 on the impact of its training on compliance officer behaviors as a part of the Department of Labor's Learning Agenda. If approved, this study will move forward in FY 2019. The study is seeking to:

Determine the best indicators of quality and consistency when conducting a quality evaluation.
Determine if deficiencies in closed cases that undergo a quality evaluation decrease after compliance officers receive training.
FY 2017 Highlights per the OFCCP:
Completed evaluations which covered 735,090 employees.
Recovered $23.7 million (twice that of FY 2016) in back pay for 11,653 victims of discrimination and negotiated 512 job opportunities.
Completed three times more Corporate Management Compliance Evaluations in FY 2017 than in FY 2016 and obtained over six million in back pay from these audits for 1,360 alleged victims.
29% of FAAP evaluations resulted in discrimination findings and produced about $260,000 in back pay for 45 alleged victims.
Received 626 complaints in FY 2017 and completed more processing than in FY 2016.
Friday, May 18, 2018: TRICARE Enforcement Moratorium Extended
OFCCP chose to exercise its prosecutorial discretion and issued a two-year extension of its enforcement moratorium relating to OFCCP's audits of TRICARE providers. We reported last week that the original moratorium, DIR 2014-01, is set to expire in May 2019. This new moratorium, DIR 2018-02, will expire on May 7, 2021.
The extension hopes to "provide OFCCP time to receive feedback from stakeholders, relieve uncertainty, and give OFCCP an opportunity to evaluate and address legislation that may be enacted on this issue," as stated in its press release.
Noteworth: OFCCP's new Directive expanded the audit moratorium to include Veterans Affairs Health Benefits Program Providers.
Bottom Line: TRICARE and Veteran Affairs Health Benefits Program Providers are free from OFCCP Compliance Evaluations BECAUSE OF a TRICARE subcontract or BECAUSE OF a Veterans Affairs Health Benefits Program contract/subcontract. These contractors also have an opportunity to express concerns and suggestions to OFCCP. Note: OFCCP, nonetheless, continues to take the position that TRICARE subcontracts are covered by OFCCP's three compliance and non-discrimination programs, and thus TRICARE subcontractors and Veterans Affairs Health Benefits Program contractors/subcontractors must comply with OFCCP's non-discrimination and affirmative action requirements EVEN though OFCCP will not subject them to Compliance Evaluations.
Up Next: OFCCP is planning to start a Rulemaking process in April 2019, presumably to exempt TRICARE subcontracts and Veterans Affairs Health Benefits Program contracts/subcontracts from coverage.
---
THIS COLUMN IS MEANT TO ASSIST IN A GENERAL UNDERSTANDING OF THE CURRENT LAW AND PRACTICE RELATING TO OFCCP. IT IS NOT TO BE REGARDED AS LEGAL ADVICE. COMPANIES OR INDIVIDUALS WITH PARTICULAR QUESTIONS SHOULD SEEK ADVICE OF COUNSEL.
Reminder: If you have specific OFCCP compliance questions and/or concerns or wish to offer suggestions about future topics for the OFCCP Week In Review, please contact your membership representative at (866) 268-6206 (for DirectEmployers Association Members), or email Jennifer at
jpolcer@directemployers.org
with your ideas.
Receive OFCCP compliance alerts and updates right on your phone! Text the word compliance from your mobile phone to 55678 (all applicable charges and fees set by your cell phone carrier will apply).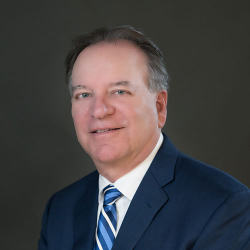 Latest posts by John C. Fox
(see all)