The DE OFCCP Week in Review (WIR) is a simple, fast and direct summary of relevant happenings in the OFCCP regulatory environment, authored by experts John C. Fox, Candee Chambers and Jennifer Polcer. In today's edition, they discuss:
Tuesday, April 16, 2019: FAAP Open for Comments – Again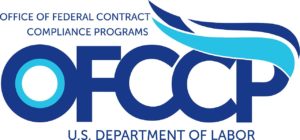 Last September OFCCP proposed changes that might entice the adoption of Functional Affirmative Action Programs ("FAAP") by some contractors. Today OFCCP submitted a Notice for review and continued use of the Function Affirmative Action Program ("FAAP").
Directive 2013-01 outlines the FAAP. The Office of Management and Budget authorization for an Information Collection Request cannot be for more than three years without renewal. The current approval for this collection is scheduled to expire on April 30, 2019.
Submit comments before May 16, 2019, at regulations.gov.
Tuesday, April 16, 2019: EEOC Planning to Open the EEO-1 Component 2 Pay Data Reporting Portal July 15, 2019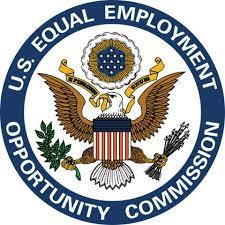 In an extraordinary Hearing in Judge Tanya Chutkan's courtroom at the federal District Court for the District of Columbia, the EEOC announced its plans to start the process with employers to collect so-called "Component 2" "Pay" and "Hours Worked" data. Starting July 1, 2019, the EEOC will say to employers:
"This is exactly where you're going to go to input the data and we're going to open that [the EEO-1 Component 2 Pay Data and Hours Worked reporting portal] on July the 15th." (emphasis added)
The EEOC currently also plans to close the Component 2 reporting portal September 30, 2019 (but allow "straggler" employers to report as late as two weeks later).
See additional blog post with this same title (Tuesday, April 16, 2019: EEOC Planning to Open the EEO-1 Component 2 Pay Data Reporting Portal July 15, 2019) and opening paragraph. The blog reports much more important detail from last week's Hearing, including the EEOC's plan to change the Component 2 Reporting "format" and farm the entire reporting process out to the University of Chicago: National Opinion Research Center ("NORC"). Get to know that name. We also discuss coming employer notifications from the EEOC and its Component 2 Reporting vendor and how the DE Member Survey came up in the Court Hearing.
Reminders: Compliance Questions Answered at DEAM19!
Only 24 days until DEAM19! Join us from May 15-17th as we combine work and play on the beautiful beaches of Naples, Florida! We have topped record attendance and have an epic line-up of speakers to entice, educate and entertain you!
It wouldn't be a DEAM event without the highly anticipated "Ask us anything," session. Hosted by Executive Director of DirectEmployers, Candee Chambers and Legal expert and Week-in-Review co-host, John C. Fox, this event always packs a full house!
Ask your questions in advance here!
THIS COLUMN IS MEANT TO ASSIST IN A GENERAL UNDERSTANDING OF THE CURRENT LAW AND PRACTICE RELATING TO OFCCP. IT IS NOT TO BE REGARDED AS LEGAL ADVICE. COMPANIES OR INDIVIDUALS WITH PARTICULAR QUESTIONS SHOULD SEEK ADVICE OF COUNSEL.
SUBSCRIBE.
Compliance Alerts
Compliance Tips
Week In Review (WIR)
Subscribe to receive alerts, news and updates on all things related to OFCCP compliance as it applies to federal contractors.
OFCCP Compliance Text Alerts
Get OFCCP compliance alerts on your cell phone. Text the word compliance to 55678 and confirm your subscription. Provider message and data rates may apply.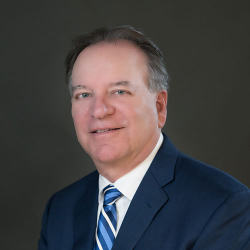 Latest posts by John C. Fox (see all)